Hair Extensions
Exsalonce professionals have the mastery to transform your entire look with premium, 100% human hair extensions by Tony Odisho Extensions . They are the perfect way to add length, volume or color to get the beautiful and luxurious hair you've always wanted.

Call today to book your complimentary consultation with one of our expert stylists!

Frequently Asked Questions
Why should I get extensions?
When your hair looks good, you feel good.
Tony Odisho Extensions
are an easy and versatile way to transform your hair for an exciting new look. Our high-quality human hair extensions deliver instant volume, length, or non-damaging, chemical-free color. They also provide a cosmetic solution to lifelong beauty frustrations including thinning hair, scalp conditions, lackluster natural color or hard-to-style hair.
Will extensions damage my hair?
Don't be fooled by common misconceptions about hair extensions. Tony Odisho Extensions will not damage your natural hair. Our extensions are 100% human hair with a natural, non-damaging keratin bond created to replicate the chemical structure of your hair.
How many strands do I need to add?
Your stylist will consult with you to determine exactly how many you will need. The style, length, and volume of your natural hair as well as your desired look are all key factors in determining the amount of extensions you will need. With a partial application of 25-75 strands, you can easily add volume or a specific highlight or lowlight color. A partial application can also correct a bad haircut or an awkward, in-between style. A full application of 100-150 strands can dramatically change a cut by adding length, maximizing thickness and volume, or adding a range of highlights and lowlights.
How long do they last?
Tony Odisho Extensions are designed to last 4 to 6 months with proper prep, installation, and maintenance.
How do I care for extensions?
Proper maintenance is the key to long-lasting extensions. After 24 hours you can wash, style, and even chemically process your hair, extensions and all!
How are extensions removed?
Extensions should always be removed by a professional. Your stylist will use a special solution which crystallizes the keratin bond and removal implement to slide the extension off with no damage to your natural hair.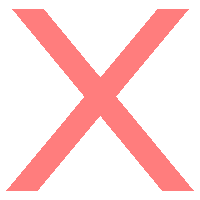 *We cannot except checks for extension services over $100.